Airport Checklist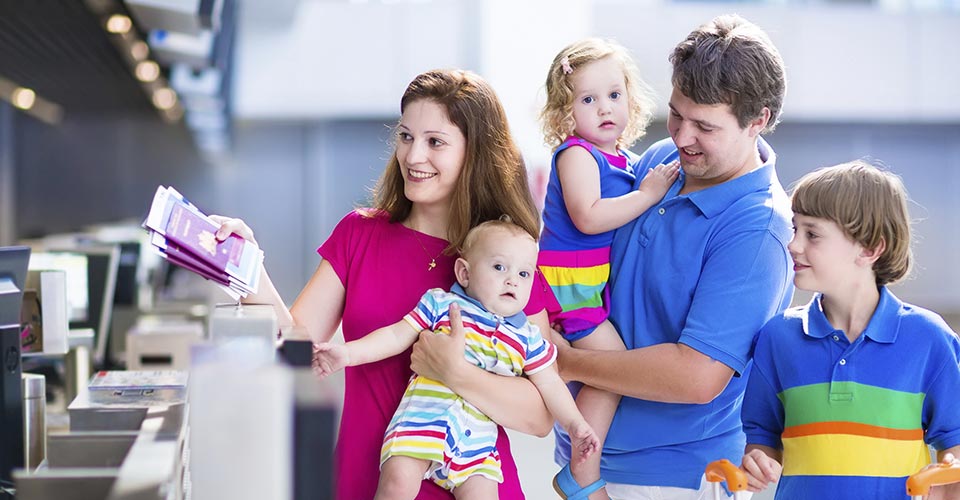 Passport? Check. Photo ID? Check. Boarding Pass and trip itinerary? Check and check. You've been planning and packing for weeks, and you're sure you have everything you'll need...down to that third pair of sandals you probably won't wear.
But what about that all-important carry-on? We've created a checklist of essentials for your tote or backpack to keep you prepared during delays and comfortable during your travels, long after you part with your luggage at check-in.
Clothing
Layering is key for drafty airport terminals and chilly airplane cabins.
Scarf that can double as a blanket
Easy outfit that could be worn multiple times (in case your luggage gets lost)
Warm socks (trust us)
Sunglasses
Entertainment
Avoid boredom on long flights and extended layovers.
Your preferred electronic device (laptop/tablet)
Cell phone
Chargers for all your electronics
Headphones
Notebook
Pen/pencil
Magazines/books
Food/Drink
Just make sure what you bring meets all the TSA requirements.
Empty water bottle (to refill throughout your travels)
Snacks (granola bars, crackers)
Gum/hard candies
Toiletries/Medicine
Be ready for any delays—or travel headaches—that you may encounter.
Necessary prescriptions (especially in case your luggage gets delayed)
Ibuprofen/acetaminophen
Handy wipes and/or hand sanitizer
Toothbrush/toothpaste
Hand lotion/lip balm (airplanes tend to be drying)
Extras
For when you just want to escape.
Noise-cancelling headphones or earplugs
Eye mask
Inflatable neck pillow (will save so much more space)
Preview: Here's a taste of T+L Family Club's exclusive collection of benefits.