Adventure Aquarium (Camden, NJ) - SAVE 30% on Tickets
Adventure Aquarium is only aquarium in the world where you can see hippos nose-to-nose, and the only aquarium in the country to feature a Great Hammerhead Shark! Whether you're a first-time visitor or a returning guest, you can count on new hands-on activities, new animals and exhibits, and new moments of magic every time you visit.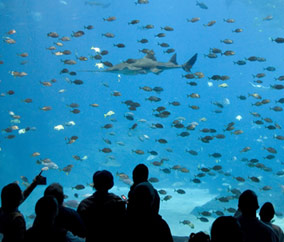 Price
Available to Members Only!
Already a Member? Sign in Now:
Preview: Here's a taste of T+L Family Club's exclusive collection of benefits.