AMC Theaters - SAVE OVER 40%
AMC Theatres is your destination for the latest movies! With innovative amenities and a focus on providing an array of films in the best theatre environment, AMC Theatres delivers the most entertaining movie-going experience in the world. Save on Red and Green tickets, plus get special deals on concessions, ticket bundles, and dinner and a movie packages.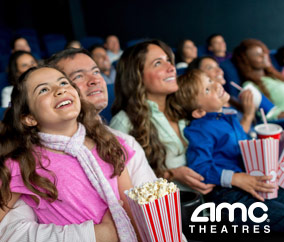 Price
Available to Members Only!
Already a Member? Sign in Now:
Preview: Here's a taste of T+L Family Club's exclusive collection of benefits.