Busch Gardens Tampa Florida - SAVE OVER 30%
Busch Gardens Tampa Florida theme park combines exotic animal encounters, world-class thrill rides, exceptional dining, and live entertainment in an unforgettable adventure for the whole family. Save on tickets, Fun Cards, annual passes, and more!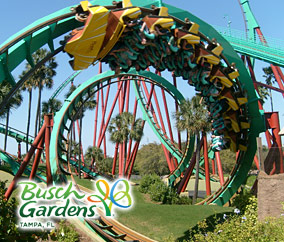 Price
Available to Members Only!
Already a Member? Sign in Now:
Not a Member Yet?
Get this amazing deal and so much more by becoming a member:
Join Now