California Delicious
Receive 15% off all California Delicious products, site-wide!
When you think of California, you think of bountiful fresh produce, delicious foods and fine wines. California has always been a gourmet food and premier wine destination, and California Delicious brings these gifts all to you. Our dedicated staff has been working together for over twenty years in the San Francisco Bay Area to bring you the best quality and service possible. Delivering the California Good Life!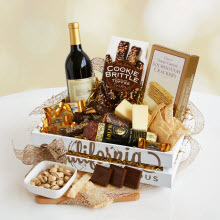 Price
Available to Members Only!
Already a Member? Sign in Now:
Preview: Here's a taste of T+L Family Club's exclusive collection of benefits.