Group HIIT Membership - 40% Off!
Get a Group HIIT membership for 40% off each month with your T+L Family Club membership! Discount recurring for length of membership.
Don't let your busy schedule get in the way of your fitness goals. Exercise anytime, anywhere with easy-to-follow online workout videos from Group HIIT. Choose from 175+ effective High Intensity Interval Training (HIIT) workouts designed for all levels. Get fit with your friends, family, or coworkers—no gym membership required. Little to no equipment needed!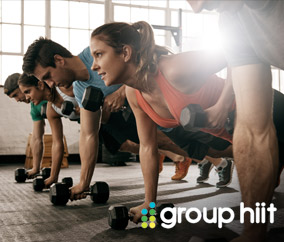 Price
Available to Members Only!
Already a Member? Sign in Now:
Preview: Here's a taste of T+L Family Club's exclusive collection of benefits.