Home Chef meal kits, $35 off your 1st order!
$35 off your first Home Chef meal kit! It's home cooking made simple. Home Chef delivers easy-to-follow recipes and fresh, pre-portioned ingredients directly to your door. Priced at $9.95 per serving, choose from 11 different meals every week. Options include steak, chicken, pork, fish, and vegetarian. Create and plate delicious meals in about 30 minutes!
Terms & Conditions
$35 off your first order. Offer expires 12/31/18 at midnight CST. One per household. New customers only. May not be combined with other offers. May not be used for gift cards. Not redeemable for cash. Not eligible in all states. Does not apply to any delivery charge. Free delivery with order of $45 or more. See the Home Chef website for more details. Void where prohibited.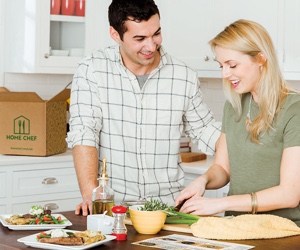 Price
Available to Members Only!
Already a Member? Sign in Now:
Preview: Here's a taste of T+L Family Club's exclusive collection of benefits.