Lobel's of New York-Get Free Shipping + Take 5% Off Your Order
Treat your family to premium USDA prime beef and gourmet meats from Lobel's. For over 175 years, they've been renowned practitioners of the butcher's art. Whether it's their dry-aged steaks, all-natural lamb, poultry, Berkshire pork, artisanal sausages, or Wagyu beef, every order is hand-cut, individually vacuum-sealed, securely packed, and delivered overnight—fresh from their hands to your door.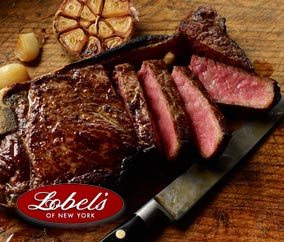 Price
Available to Members Only!
Already a Member? Sign in Now:
Preview: Here's a taste of T+L Family Club's exclusive collection of benefits.