New York Theatre & Event Tickets - Discounted Tix
Save on tickets to Broadway shows and other great attractions in the Big Apple. Experience the magic of New York City theatre with special offers to Wicked, Aladdin, The Book of Mormon, the Radio City Christmas Spectacular, and much more.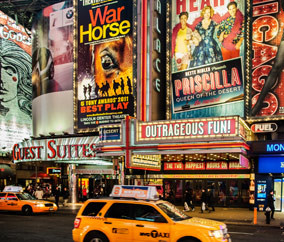 Price
Available to Members Only!
Already a Member? Sign in Now:
Not a Member Yet?
Get this amazing deal and so much more by becoming a member:
Join Now