Norwegian Cruise Lines
Royal Naval Dockyard, Bermuda
Sail away to Bermuda aboard the award-winning Norwegian Breakaway. Indulge in the ship's New York City-inspired entertainment and amenitites before arriving at the Royal Naval Dockyard, where you'll bask on pristine beaches and enjooy exceptional shopping.
Travel + Leisure Family Club Benefits
Members receive up to 10% additional savings + up to $50 per stateroom shipboard spending credit
Length: 7 days
Departs from: New York, NY
Departure Dates: Select departures May-Aug 2017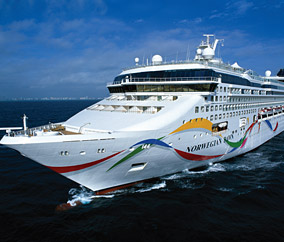 Price
Available to Members Only!
Already a Member? Sign in Now:
Not a Member Yet?
Get this amazing deal and so much more by becoming a member:
Join Now