Tamarjin Aruba All Inclusive
NEW OFFER!
Aruba's hot spot on the beach, where the fun never stops. Escape to paradise where everything is included, from drinks and dining to sunsets over the ocean. We are the hands-down perfect choice for beach lovers and adventure seekers. With all oceanfront rooms and the vibrant culture of Aruba, you're guaranteed a fantastic getaway. Find the perfect special or package for you! Windsurf, sail, snorkel or scale our rock climbing wall. Go exploring on a bike. There are ten great dining choices, seven bars to choose from, live entertainment every night and the nearby Alhambra Casino where you can try your luck. Right on the water's edge, all rooms are oceanfront with balcony or patio. Stay at the Tamarijn Aruba and also dine and play at the adjacent Divi Aruba All Inclusive.
Member Benefits
Travel + Leisure Family Club Members receive up to 5% cash back on your stay, FREE round trip airport transfers & a very special in room gift!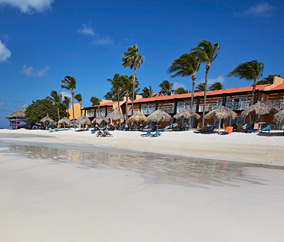 Price
Available to Members Only!
Already a Member? Sign in Now:
Not a Member Yet?
Get this amazing deal and so much more by becoming a member:
Join Now