The Motley - Save 20%!
Members receive 20% off The Motley products! Use promo code at checkout.
About The Motley
Upgrade your grooming routine with The Motley! The Motley offers a variety of men's grooming products, each thoroughly tested by their team. Their commitment to quality and personalized approach can help everyone get the result they are looking for.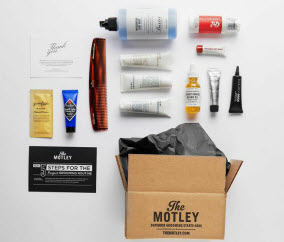 Price
Available to Members Only!
Already a Member? Sign in Now:
Preview: Here's a taste of T+L Family Club's exclusive collection of benefits.