The Saratoga Hilton
Saratoga, New York
Located just minutes from the famous Saratoga Race Course, The Saratoga Hilton offers inviting accomodations, premium amenities, and top-of-the-line facilities in the heart of the quaint city.
Travel + Leisure Family Benefits
Members receive 5% additional savings + $25 per room restaurant credit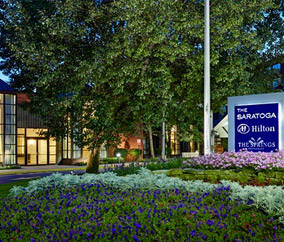 Price
Available to Members Only!
Already a Member? Sign in Now:
Not a Member Yet?
Get this amazing deal and so much more by becoming a member:
Join Now