Visit Las Vegas
Whether you're planning a family vacation or an adults-only getaway, Las Vegas is the spot for nonstop entertainment! Catch a family-friendly magic show or concert, sightsee by bus along the famous Las Vegas Strip, or enjoy the perfect weather with a round of golf or an outdoor excursion.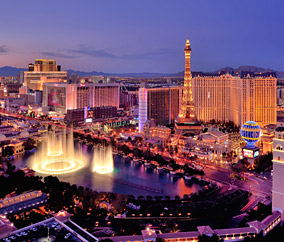 Price
Available to Members Only!
Already a Member? Sign in Now:
Preview: Here's a taste of T+L Family Club's exclusive collection of benefits.