Visit Los Angeles
There's no shortage of fun in sunny L.A. From the world-renowned theme parks, film studios, and aquariums, to the spectacular beaches, spas, hiking trails, and shopping neighborhoods, each part of your stay is sure to thrill the whole family.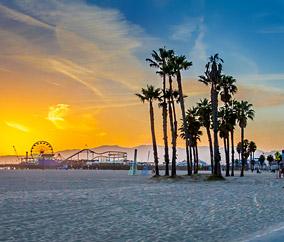 Price
Available to Members Only!
Already a Member? Sign in Now:
Preview: Here's a taste of T+L Family Club's exclusive collection of benefits.