Visit New York City
Check out all the sights and sounds of the Big Apple with discounts to Broadway musicals and the Statue of Liberty, bus tours of Manhattan, and of course, Gotham's world class dining and shopping. There's always so much to experience in the city that never sleeps!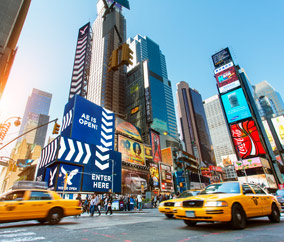 Price
Available to Members Only!
Already a Member? Sign in Now:
Not a Member Yet?
Get this amazing deal and so much more by becoming a member:
Join Now
Preview: Here's a taste of T+L Family Club's exclusive collection of benefits. If you like what you see,
Join now