Visit San Francisco
As soon as you pass over the majestic Golden Gate Bridge, be prepared for endless excitement in The City. Explore everything from Fisherman's Wharf and Pier 39 to the infamous Alcatraz Island, or make your getaway on a cruise of the Bay or a tour of the Napa Valley wine region.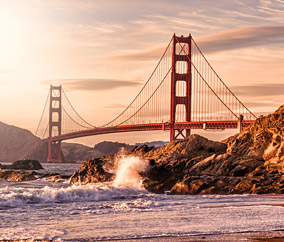 Price
Available to Members Only!
Already a Member? Sign in Now:
Preview: Here's a taste of T+L Family Club's exclusive collection of benefits.